POLYMELT MECHANICAL GRAY
PP-RCT Fittings
POLYMELT PP-R & PP-RCT Fittings
POLYMELT fittings: look like steel but without the rust. Durable and easy to install.
POLYMELT'S Mechanical Gray PP-RCT Fittings have been designed with great consideration to the needs of the installing contractor.
All POLYMELT socket fusion and butt fusion fittings, both molded and fabricated are compatible with McElroy, Ritmo, and Widos fusion equipment. All POLYMELT fittings and pipe are the same Mechanical Gray color. Maximize your productivity on you next installation with POLYMELT'S Mechanical Gray pipe and fittings.
✓ Looks like steel but without the rust
✓ Easy to install
✓ 50 Year lifespan expectancy
✓ Strong fusion weld connections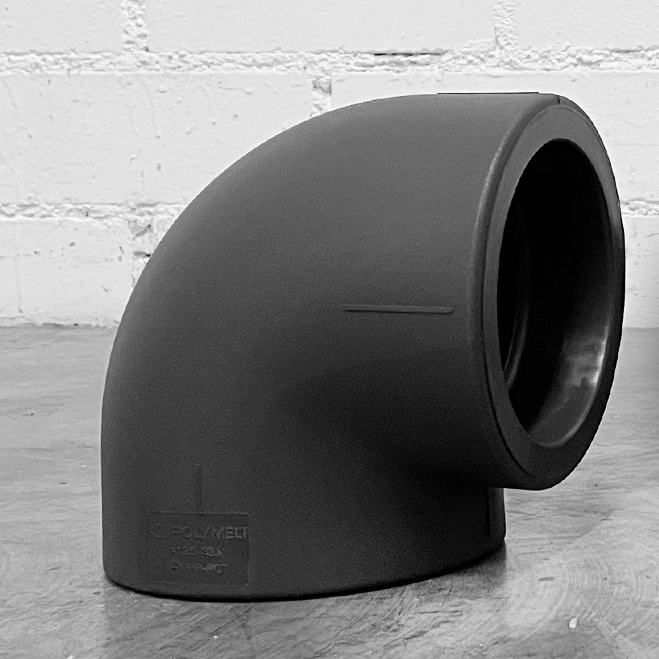 Why to choose POLYMELT PP-RCT Mechanical Gray Pipe & Fittings:
✓Faster to install than steel pipes
✓80% lighter than steel.
✓Lasts longer. Performance for decades after other materials fail.
✓Lower construction and operation costs.
✓Eco-friendly. Contains no toxins or BPAs, 100% recyclable.
✓Corrosion and scale resistant.